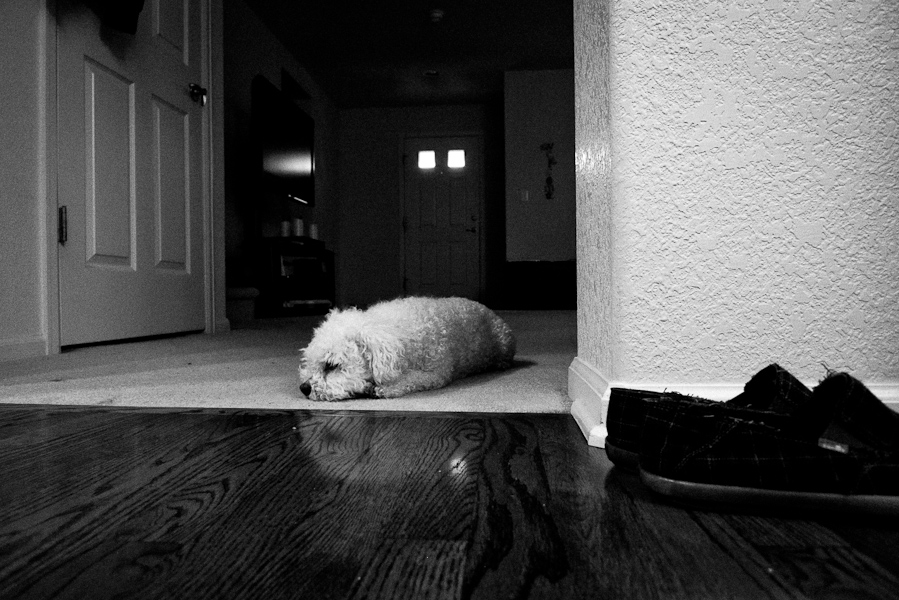 If you are a perfectionist like me, you are waiting for everything to come together, all at once, and in good order. But the light is never just right, there are too many people in the way, I don't know how to run a blog, I'm afraid I will be embarrassed. If you are like me, you suffer from 'paralysis of analysis' and can never get started.
I came across an article by Matt Mullenweg  a couple months ago; it's what really pushed me over the edge to actually publishing my photography and taking this seriously (again). My current goal is to post a recent photo once a week. It's a lot of work, but what I keep coming back to is the idea that I have to post something; it doesn't matter if it's exactly what I want, it just has to be there.
This way I learn from my mistakes. The other way I don't make mistakes because I don't do anything. "If you're not embarrassed when you ship your first version you waited too long." So I guess it's okay to be embarrassed.